WATERPROOFING:  ACRYLIC ROOFING

Conservation Technology Acrylic Roof System is designed to permanently waterproof most new or existing roofs with positive drainage, including roofs with low slopes and complicated flashings. The system consists of two principal components: a premium elastomeric liquid acrylic coating and a polyester reinforcing fabric. The fabric is embedded between multiple layers of the coating to create a seamless, reinforced flexible membrane that can last indefinitely with minimal maintenance. Flashings are simply painted in place and become an integral part of the membrane.


FEATURES:
• suitable for any climate - remains flexible in arctic cold; will not crack or dry out in desert heat; unaffected by ultraviolet radiation resulting from long-term sun exposure; resistant to ozone, acid rain, and most other air pollution
• environmentally friendly - water-base coatings contain no toxic dispersants or tints; ideal for roofs used for rainwater collection; safety precautions for applicators are same as for water-base house paints
• bonds to almost anything - suitable substrates include asphalt, wood, metal, concrete, and rigid foam insulation boards
• durable in colors - architectural colors such as reds, greens, and grays match traditional metal roofs; white keeps buildings significantly cooler in the summer, saves energy, and minimizes urban heat-island effect
• affordable - cost for materials is less than $2.00 per square foot delivered; any contractor or homeowner can obtain excellent results without prior experience; repair patches are just painted on


STANDARD APPLICATION PROCEDURE: Conservation Technology Acrylic Roof System is usually applied in the four-step process outlined below. Details for each step can be found on the following pages.
PREPARE THE ROOF: Sweep, vacuum, scrub, or pressure
wash to clean the surface. Then sand, grind, patch, fill, caulk,
and prime as appropriate to create a sound, sealed surface.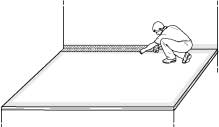 FLASH EDGES AND PENETRATIONS: Attach metal drip-edge if desired.
Embed reinforcing fabric between two coats of liquid at roof edges,
wall transitions, and penetrations such as pipes and skylights.
APPLY BASE COATS AND FABRIC: Embed reinforcing fabric
between two coats of liquid on the roof surface, overlapping
successive sheets of fabric until the entire roof is covered.
APPLY TOP COATS: After the base coats are dry, apply a top
coat of the finish color. When this is dry, apply additional top
coats as needed to achieve the desired membrane thickness.
ALTERNATE APPLICATION WITHOUT REINFORCING FABRIC: Reinforcing fabric can be omitted when acrylic is applied in order to change the color or extend the life of a well-drained roof in good condition with no evidence of cracking or seam failure. Fabric can also be omitted when coating standing-seam or corrugated-metal roofs.
APPLICABILITY AND LIMITATIONS: Conservation Technology Acrylic Roof System can be applied over hot-applied asphalts, cold-applied asphalts, asphalt composite sheets, metals, plywood, wood composite sheets, concrete, rigid foam, spray-applied foam, fiberglass, and many other substrates. We do not recommend coating board sheathing, tongue and groove decking, shingled roofs, and many plastics. The substrate must be firm and mechanically sound with no loose material or trapped water. Old asphalt roofs with extensive deep fissures and large bubbles should be stripped and the underlying roof deck should be re-sheathed.
Conservation Technology Acrylic is recommended for use on well-drained roofs with at least 1/8" per 12" slope and should not be used on roofs subject to long-term ponding of water. However, small puddles that evaporate within a day in the summer are generally not a problem; nor is winter snowfall that can remain for many weeks. The roof must be fully exposed so that it can dry rapidly after rainfall: it cannot be covered with wood decks, tile pavers, outdoor carpets, soil, or other coverings that can trap water. For the same reason, heat pumps, solar collectors, and other rooftop equipment should be elevated on curbs or other supports. To prevent mechanical damage, roof furniture should not have pointed legs.
For best results, apply acrylic roofs in warm, dry weather. However, application temperatures can be as low as 45° if the roof receives direct sunshine, the humidity is low, and it will not rain or freeze within 48 hours.
MATERIALS AND COVERAGE: Conservation Technology Acrylic Roof System consists of three primary components: acrylic coatings, water-base primers, and polyester reinforcing fabrics.
        

primers and acrylic coatings in
one-gallon or five-gallon pails

  

6", 12", and 40" woven
polyester reinforcing fabric
Acrylic coatings are available in three formulations. Acrylic ST is our time-tested standard formulation recommended for almost all fabric-reinforced systems. Acrylic HS is a high-strength formulation designed for top coating walkable decks and other surfaces where additional abrasion or dirt resistance is desirable, as well as for unreinforced application over spray-applied foams. Acrylic HP is a high-performance formulation optimized for unreinforced coating of new asphalt or modified bitumen roofs. Acrylic ST standard colors are white, antique white, concrete gray, aluminum gray, blue gray, slate gray, black, tan, terra-cotta, tin red, barn red, dark bronze , copper green, and forest green; white and concrete gray are stocked in quantity for quick shipping. Acrylic HS and HP standard colors are white and aluminum gray, but the other colors are available, subject to production delays and minimum quantities.
| | |
| --- | --- |
| white | antique white |
| concrete gray | aluminum gray |
| blue gray | slate gray |
| black | tan |
| terra cotta | tin red |
| barn red | dark brown |
| copper green | forest green |
Determine the minimum number of gallons required for a fabric-reinforced system with a finished thickness of 50 mils by dividing the roof area in square feet by 20. To assure uniform coverage during installation, order half in an inexpensive color to embed the fabric and the other half in the desired finish color for the top coats. This color change will also provide a warning system: immediate re-coating is necessary if the base color ever becomes visible. For a non-reinforced system, divide the roof area in square feet by 40 and order a single color. Apply acrylics with a 1/2" or 3/4" nap roller cover mounted on a sturdy roller frame.

Priming is recommended over most substrates in order to increase the bond strength, seal the substrate surface, and extend the coverage of the acrylic. Plywood sheathing and foam insulation boards are primed with a thin application of Acrylic ST: to determine the number of gallons required, divide the roof area by 150. Other substrates are primed with Asphalt Primer, Metal Primer, or Concrete Primer: to determine the required number of gallons, divide the roof area by 250. Note that priming is not required when coating Acrylic HS over spray-applied foam or when coating Acrylic HP over asphalt roofs in good condition.
Reinforcing fabrics should be used at all flashings and, wherever possible, across the entire roof surface. Standard roll sizes are 40" x 320', 6" x 300', and 12" x 300'. We will cut all sizes to length, but fabrics are significantly less expensive in full rolls. To determine the quantity of 40" fabric required for the roof surface, divide the roof surface area by three and add at least 10% excess. To determine the quantity of 6" fabric required for the edges and transitions, add up all edge and penetration dimensions and add at least 10% excess.

APPLICATION MATRIX: Use the following chart to determine required materials for different roof types. In addition, most roofs will require woven flashing fabric. Call for more assistance with material selection.
Acrylic Roof System Application Matrix
Roof Type
Repairs
Primer
Base Coats
Top Coats
wood roof
caulk, wood fillers
Acrylic ST
Acrylic ST
Acrylic ST
wood deck
caulk, wood fillers
Acrylic ST
Acrylic ST
Acrylic HS
bare metal
caulk, metal fillers
Metal Primer
Acrylic ST
Acrylic ST
painted metal
caulk, metal fillers
Acrylic ST
Acrylic ST
Acrylic ST
concrete roof
caulk, concrete fillers
Concrete Primer
Acrylic ST
Acrylic ST
concrete deck
caulk, concrete fillers
Concrete Primer
Acrylic ST
Acrylic HS
old asphalt
asphalt compounds
Asphalt Primer
Acrylic ST
Acrylic ST
new asphalt
none
none
none
Acrylic HP
foam boards
caulk, spray foam
Acrylic ST
Acrylic ST
Acrylic ST
spray foam
caulk, spray foam
none
none
Acrylic HS
STORAGE: Store coatings in a cool location that does not freeze. We recommend using coatings within one year, but unopened pails stored in a cool location will usually last two years or more. Always stir well before use. If the water and solids have separated and do not easily combine into a creamy heavy-paint consistency, discard the coating.
MAINTENANCE AND LONGEVITY: Minor damage to acrylic roofs can be quickly repaired by cleaning the problem area and painting a few coats of acrylic. More severe damage is only slightly more difficult since it is necessary to first embed reinforcing fabric. Since acrylic roofs typically lose one to two mils of thickness each year by weathering, or the equivalent of a full coat every five to ten years, they must be pressure-washed and re-coated every five to ten years to prevent long-term loss of membrane thickness. Determine the minimum number of gallons required for maintenance by dividing the roof area in square feet by 80. If periodic re-coating will be difficult, double the gallons in the initial top coat to significantly prolong the re-coat interval.
PRICING: For a price quotation, please fax, email, or mail a sketch or drawing of the roof that includes the following information:
• dimensions to the closest foot
• roof slope (inches per foot) and direction of water flow
• description of surface on which Acrylic will be applied
• description of each edge (building wall, parapet, open edge, gutter)
• description and location of all penetrations (pipes, skylights, drains)
• goal of project (new waterproofing, repair leaks, reflective surface, walking deck)