General Information
Green Roofs
Systems
Drain Boxes
Drainage Channels
Aluminum Edge
Slope Stabilization
Components
Projects
Documents
Rainwater Harvesting
Ponds and Wetlands
Energy-Efficient Building
Waterproofing
GREEN ROOF  DRAINAGE CHANNELS

Optigreen Triangular Drainage Channel is embedded in granular drainage media in order to carry excess water to roof drains or scuppers. Each element is 1m (40") long and 50mm (2") tall and has a unique triangular cross-section that provides optimal surface area and prevents the channel from floating upward. Interlocking ends allow 90° rotation and tees permit branching.
| | |
| --- | --- |
| triangular drainage channel | drainage tee |

drainage channel ends snap together and permit rotation
to any angle between 45° left and 45° right
SYSTEM DESIGN: The illustrations that follow show how to design and build typical drainage channel manifolds. For optimum performance, every point on the roof should be within two channel lengths of a drain channel: this will require at least one channel for every 50 square feet of roof area.

Cut off end of triangle, remove knock out,
and insert triangle into box.


Assemble the drainage triangle system using one of the
following designs or a custom design we will supply.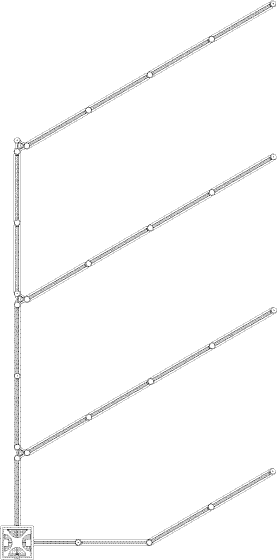 drainage to corner of roof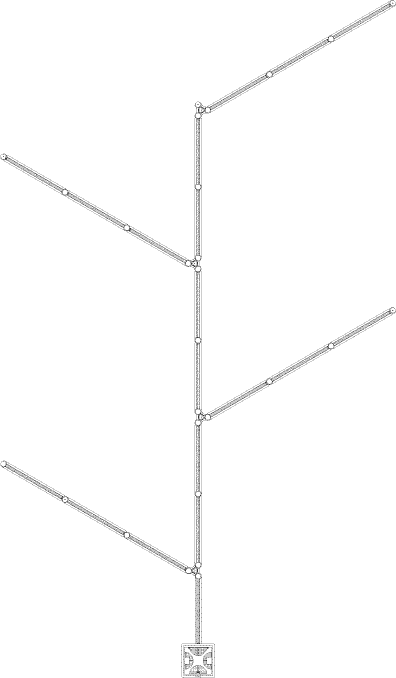 drainage to center of one side of roof
drainage to center of roof